Emergency Services
Read first!
The staff would like to help you when they can , but you must also do your part.
You are expected to
Have sought training in advance of your presentation to run equipment
Have read the instructions manuals posted in the rooms on operating the equipment
Planned your event with the facilitator if it involves activities beyond a conventional presentation  (i.e. local presentation involving projection from a laptop HDMI/VGA with a headset and/or handheld microphone)


---
Personnel
The focus environment equipment is purchased and installed at the expense of the University Housing Office (Lokalförsörjningsenheten). They are also responsible for the repair of any faulty equipment. However, it is up to the KBC to ensure that the people booking focus environment spaces have the best chance to successfully use the equipment.
Reach out to these people in the order listed when things do not go as expected.
First – KBC facilitator
Hardy Hall, KBCon facilitator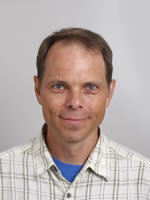 •Mobile: 072-142 97 54
•E-mail: hardy.hall@umu.se
•Room KB.J3 (KBC Communications Office) located beside the south entrance to KBC-huset
This is the ideal person to reach out to first, as they have an intimate knowledge of the systems, and train everyone else listed here as emergency support.  However, the facilitator has 50% appointment to this position and may not always be available during your event.
Second
KBC Service Centre
Opening hours: 8.00 a.m. – 4.00 p.m., lunch break 11.15- 12.15,
Tel: 090 786 6800 / 6620
The KBC Service Centre is located at the main entrance of the KBC-building (KBC-huset).
The Service Centre staff, guided by
Erik Ånger
, has been trained in the basic operation of the A/V system. When you cannot reach the facilitator, you can get help from them to get a basic presentation running on the stationary computer your laptop.
Third
KBC Communication Office
Anne Honsel (SLU) & Eva-Maria Diehl (UmU)
Tel:  090 786 8139; 090-786 5731
Mobile:  070 285 6657; 073 088 5731
The KBC communications officers are handling many special events, but may also have a few minutes to spare for absolute emergencies.